Although we all consider ourselves the best drivers we know, auto insurance is a necessity. Here are some tips on finding the auto policy that works best for you. The issue is that there are so many opinions out there that it is really hard to find the policy that may be right for you and your family.
The what ifs
Car insurance is required under the law but there are some things to think about before you go run out and just get any willy-nilly old insurance just to please Uncle Sam. You may have a more expensive car than most and you may want to have added coverage. Yes, this will increase your monthly payments but it will be well worth it when that golf ball hits your car window and you have more than just the liability insurance that most owners get.
Driving conditions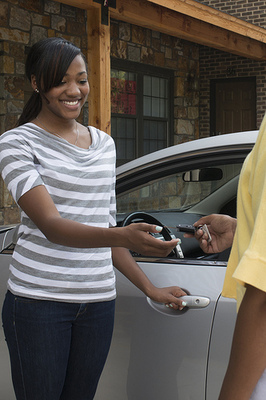 Another thing to think about is how often you are on the road and under what conditions. If you are driving in snow a lot, for instance, you may have added risks that you need to address as a driver. Keeping this in mind as a driver can protect you, your family, and your assets.
Human Factor
Another thing to think about is what your car really is. It is a vehicle that transports human beings. You need to make sure that you are covering those individuals if that is important to you as well.
There are a lot of basics to choosing the right plan. Don't skimp and save just because you feel like the insurance isn't worth it. The right plan can really be a life-saver in the end and you may find that you qualify for different savings with your insurance company.
photo credit: State Farm via photopin cc