Do you have off road vehicles? If you do make sure you have enough coverage on them to avoid any issues that could potentially occur. There are so many different ways that people get into accidents and it is definitely true to state that people who have off road vehicles definitely need insurance. Here are some common issues with off roading compared to regular driving.
Motocross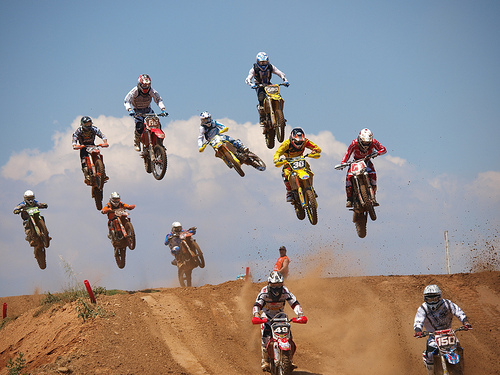 When we are talking about off-roading we aren't strictly speaking about cars or ATVs. Motocross has become increasing popular and it is no less dangerous than it was before. With hundreds of people doing death-defying stunts or just getting "air", there is a lot of room for disaster to strike. Many people are lulled into a false sense of security because of a helmet and padded suit. This creates the perfect environment for problems to arise.
Rollover
You have to realize that you are on uneven ground and that your car is always liable to tip over no matter how good it is. Too many people have never rolled a car and therefore don't understand that it is easier than they think. Many deaths occur because of rollovers and it causes a lot of damage to cars.
All in all, off-roading needs to be done with caution in order to lessen some of these risks. Another thing to consider is that insurance coverage can really be a great way to take care of the bills when the inevitable does occur. Don't give up your passion just because you weren't prepared.