Preparing Your Yard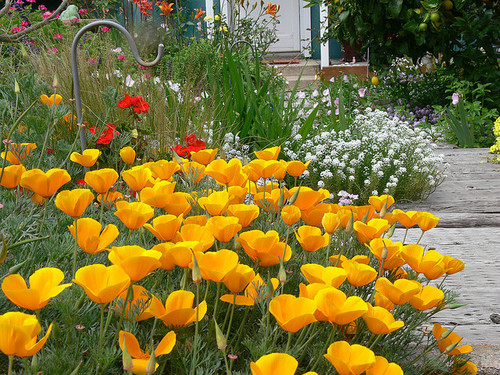 As your lawn starts to wake up this time of year, it can be hard to imagine your yard making a full recovery from the winter. Whether your grass is a bit splotchy or your shrubbery is taking a while to blossom again, it can be depressing to look at your yard in the first few weeks of spring. With Earth Day right around the corner and with Spring finally deciding to stick around, it's time to get out into your yard and do what you can to spruce things up.
When you are getting your yard ready for spring, you will want to start by cleaning things up. More than likely you will have twigs, sticks, leaves and other debris throughout your yard from the winter months. It is important that you clean everything off of the lawn, out of your garden beds and out of your flower beds.
After you have cleaned everything off of your yard, you will then want to prune your flower shrubs. Pruning them in the early weeks of spring will ensure that they are able to heal quickly and direct new growth to new branches.
Finally, to make sure that you are attracting the birds it is important that you refill your bird feeder. During the early spring birds often have a hard time finding food and nothing screams "spring" more than having birds chirping and eating in your yard!