Protect Your Car from Thieves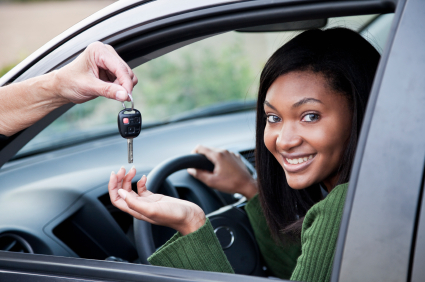 You hear the familiar sounds of your car turning on and driving off. You're starting your daily commute and you rest your hands on the wheel as you navigate the familiar streets. The only odd thing is that even though you're driving with the car, the sounds of your engine are fading away, as if your car is driving away.
That's when your eyes snap open to find you're in bed and your hands are raised. Oh no. You tear off your covers and head out of your room running. Your worst fears are confirmed as you rush outside to look where your car was parked just hours before. Someone has stolen your car, right from under your nose, and there was nothing you could do about it. Or is there?
Car thieves are human. They get into comfortable habits that we've been learning from for years. Here are a few things they look for to find an easy car to steal.
1) Unlocked doors. Thieves love an unlocked door. That's easy access to the vehicle. Once inside they can either (a) raid all of your belongings—including wheels, engines, radiators, etc.— or (b) hotwire the thing and take it for a spin.
2) Keys in the ignition. You've just made the job a hundred times easier. Even if your car has an alarm, breaking a window isn't a problem if you can be out of there within just a few minutes. Leave the doors unlocked and the keys in the ignition and Christmas has come early to thieves. You would be surprised at how many people neglect these two important tips.
3) Parked in dark areas. Thieves hate being spotted. They do their work under the cover of darkness because they are harder to identify. Parking in a well-lit area will help deter thieves.
4) Valuables within. A completely empty car might not have appeal to passing thieves. A car with an iPhone and laptop sitting on the front seat does hold that appeal. Don't leave valuables in your car, and if you do, keep them in the trunk or glove compartment, where they can't be seen.
5) Open windows and sunroofs. This is just like leaving your doors unlocked. They act as a welcome sign. Always close and secure all windows and sunroofs.
6) Unlocked steering wheels. These cars are of course, easier to take then those that are locked. Lock your steering wheels.
A car is worth more for its parts than it is as a whole. Many cars are simply stripped instead of stolen. Keep thieves away by not calling out to them in with these six open invitations.